Your chance to hit the reset button for yourself and feel front-footed for the year ahead
I've been thinking about what people really need at the moment on the back of what – let's face it – has likely been the most disruptive and uncertain year of our lives. For a lot of people they're still looking for more balance, more sense of being in control of the important things, of feeling and being well, and creating life their way.
I often think of these things as 'brilliant balance' – where we feel in charge of how we're doing on the inside, in control of our day and our week, we're being brilliant at work, happy at work and home – and well, in life.
This hasn't been such an easy balance to strike this year.
And while I think this year has been calling on us to dig deep and develop new levels of resourcefulness, strength and creativity, it can also feel like more than you have time and space for. Like, when have I got time to think about that? And, do I really need one more thing to DO?
To this end, I've created a very special offering to take us to the end of the year: a unique 1:1 coaching experience to help you hit the reset button and set yourself up to finish this year well and arrive into 2021 intact and ready to make life even more awesome. And in just 21 days.
You will have more clarity. You will have more capacity. 

Here's what Brilliant Balance: The 21 Day Reset looks like:
You'll get three sessions with me over the course of three weeks: 1 x 90 mins and 2 x 60 mins. We'll start with a pre-session check in and questionnaire to confirm your objectives and so I can totally tailor the process for you. Then you'll have some activities to do before we kick off to set you up for a transformational experience.
In our first session we'll hone in on the key changes you want to make – what the key shift you want to make is and how to get there. We'll be unpacking what the main roadblocks are and I will frankly and compassionately tell you where your biggest opportunity for shift is. It will be up to you if you want to go there and make it happen.
Over the three weeks you will have tools, strategies and journaling to move you through the process and make sure that all changes we work on in sessions are well integrated into your life.
In sessions two and three we will do deep dive work around your roadblocks, and we'll track changes and make sure you're well set up for your next step(s).
This is a deep dive to truly help you reset in an area of life that matters to you.
It will be invigorating, tank-filling, insightful, liberating and it will move you forward.
At the completion you will know what your next steps are from there and be in a new space.
You will have used your time very wisely.
You will have more clarity.
You will have more capacity.
I will bring to these sessions my capacity for getting to the heart of what has you stuck and therefore your biggest lever for change. I will bring my absolute knowledge that your vision for your life is already done. I will hold space and navigate for you as you create your own reset.
So, if –
You aspire to a 'new normal' that you've not yet been able to actually instigate yet
You know you're probably getting in your own way but can't quite put your finger on how exactly
You want to get out of stress patterns that are tiring you out or making you unhappy. Or both.
Life is okay but you know you're meant for more
You're ready to make solid shifts quickly and are ready to do the work…
Then come dive in and make shift!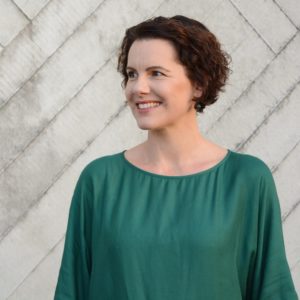 The whole programme from set-up to completion, all sessions, tools and email support is at the very special rate of $795 until 15 Dec and you can talk to me about a payment plan (plus GST if you're GST registered).
Five spots available until they're booked out.
Be in touch if you'd like to jump in and start hitting the reset button for yourself and carving out life just the way you want it.
We've all been challenged this year. We're sure being called to take full ownership for our wild and wondrous life. No matter what is happening in the economy, politics or public health, your life is always your own. But it's easy to get derailed and distracted by the external. Taking charge of the internal is in your hands.
And after all, your best life is an inside job.
WANNA FIND OUT MORE?  BOOK A CHAT.
"Karen is amazing!!
With her help I have learnt how to manage my stress levels both in my personal life and work life, and have been able to enjoy both a lot more. Karen's techniques and lessons are very inspiring and helpful with her amazing knowledge. As soon as I met Karen I instantly felt more relaxed and able to focus and manage more efficiently. Thanks again Karen you really do work wonders."
Lauren Daly
South Island Area Manager
"Ahhh, what a relief!
After years of struggling with various issues around confidence and stress at work I spent a few sessions with Karen and it's transformed both the results I get and the quality of life I lead. All the stress and tension I used to feel about work has disappeared and I come home to focus on my family at the end of the day. I'm excited to continue working with Karen to achieve my goal of more money and more balance, two things I used to consider mutually exclusive."
Nick
Product Manager, Auckland
"I would like to offer my most sincere thanks to you.
The changes in me are both wonderful and sustainable. I feel like a 'whole person' again. I returned to fulltime work yesterday, and my colleagues just cannot believe the changes in me … I've also been applying the 'home work' that you gave me, and I check my progress once or twice a day. All the techniques and tools/resources that you gave me and helped me develop, are both excellent and effective. Naturally, I have already recommended you to inquisitive friends and colleagues."
T.B.
Auckland
>   Share with a friend