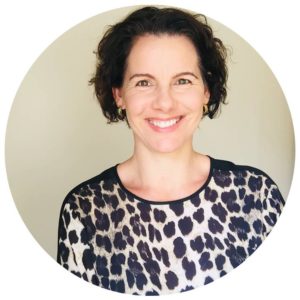 Are you looking for some support with your health and wellbeing?
Would you like to be navigating this pandemic environment with less stress and more resilience?
Having worked with business owners and busy professionals for the last fifteen years, and closely with many through the pandemic, I'd love to help you with your wellness and performance during this challenging time. I get a kick out of helping people thrive despite the challenges!
While it can be hard to see a silver lining at times, I actually see this as an exciting opportunity to grow ourselves and become stronger mentally and emotionally. It's a chance to truly up-level.
How you can work with me
One-to-One Coaching
One to one business coaching and personal transformation sessions over 3 or 6 months – weekly and then fortnightly. Online/phone only.
Coaching is a powerful way to make fast and solid progress on the changes you're looking for, whether it's to lower your stress levels or feel more in control at work, or to improve your physical, mental and emotional health through these challenging times. Or all of the above! I've worked with numerous business owners and professionals over this time and across a range of challenges from stress (general, financial or otherwise), overwhelm, anxiety and fears, to depression and stuckness, to the pressures of business changes, and to burnout.
I provide coaching support to business leaders on managing emotions, improving sleep and energy and building a healthy, resilient mind-set. I also cover leadership through pandemic times, including how to support the wellbeing of others.
I firmly believe that we cannot separate our personal self from our professional self – and that we shouldn't try to. It's all personal! I come from a corporate background but when I established my private coaching practice I learned very quickly that even when we're working on work related and business related matters, it always comes back to the person and the level of self. When you get this and start to focus on getting yourself healthy on all levels and growing yourself, how you run your business starts to take care of itself.
One-to-one coaching includes unlimited email support and access to my full suite of wellness and performance tools and resources as and when needed.
Coaching packages:  Three Months (six sessions) $2,595,   Six months (12 sessions) $4,795.
More info on my coaching approach here
Feel free to email me or contact me here to find out more.
Online Training
The Online Resilience Series: Build everyday resilience and get back in the driver's seat
A seven-week self-study programme with weekly video classes, PDF handbooks, audio download and additional bonus materials.
We are in trying times right now and if your stress levels weren't so great before this, they're probably not so great right now either! I'm so grateful that I got myself out of the stress cycle (I was a true stress junkie once upon a time!), off the hamster wheel and into a calmer way of being in my life and at work. It is a true blessing in these circumstances. I learned a lot along the way and have worked with hundreds of clients over the last ten years to do the same.
Do you want to finally get your stress levels down, be able to switch off from work, have more work-life balance, and feel genuinely resilient day to day? This super accessible and convenient online programme helps you do that and so much more.
$397 per person. (Special group fees can apply for 20+ people.)
Please feel free to email me or contact me here to find out more.
About Karen
Karen Ross is an expert coach, intuitive healer and speaker, working with business owners and professionals like you who want to raise their game in life and love what they do. She has been working with people in business to develop, perform and succeed for over 16 years. She has coached and trained hundreds of staff and leaders in over a dozen countries, from Europe to the Pacific, including KPMG International, Minter Ellison Rudd Watts, BDO New Zealand and Soar Print.
Karen's work is a unique blend of the personal and professional, encompassing both the practical side of putting in place new and useful strategies, and facilitating transformational change. Karen sees our work journey as part of our personal journey of evolution, because often the biggest breakthroughs in our professional lives come from the deep shifts we make personally.
Next Steps – What now?
See the criteria below to see if you are eligible for funding through First Steps.
If you are eligible and you're interested in working with me, book a free 30 min consultation so we can get to know each other and see which offering(s) may suit you best (you can apply for more than one).
You can apply for funding here and as part of that take the First Steps Survey here.
Eligibility criteria for the First Steps 'Health and Wellbeing Support Package':
Your business must:
Be operating with 100 full time equivalent employees or less
Have a New Zealand Business Number (NZBN)
Be operating in a commercial environment
Be a privately-owned business or are a Māori Trust or incorporation under the Te Ture Whenua Māori Act 1993 or similar organisation managing Māori assets under multiple ownership
Primarily operate within the Auckland boundary
Be an existing business that was trading prior to 22 October 2021
Have completed the First Steps pre assessment tool
Have had a 30 minute consultation with a First Steps provider
Have a quote or have filled in the associated costs template (we can discuss this together)
Please feel free to email me or contact me here to find out more.