Helping you to rise through change, work sustainably and maintain well-being and balance
Hi there,
Let me introduce you to The Resilient Leader coaching programme – resilience strategies, coaching and transformation to help you thrive through this time of change and transformation.
If ever there was a time to rise to the occasion as a leader, this is it. These are unprecedented times and they are calling on many leaders in business to grow in unprecedented ways, to match the moment, to lead through change and transformation.
The smartest leaders know that they alone can be effective and successful, and that with the right kind of support and insight, they can be extraordinary. Our world right now needs the extraordinary more than ever.
The Resilient Leader has been tailored especially for business owners and professionals ready to truly rise to this occasion and lead through it. It's for leaders wanting to be as best placed as possible to make the most of their business resources, achieve business continuation or even business growth.
It is for those who want to also arrive on the other side with their health, relationships and overall wellbeing intact. They want to do better than survive this period, they want to thrive through it and prosper. And support others to do so too.
Having worked with people in business for over 12 years now, I've seen what really makes a difference to leaders performing at their best and being happy in their life. It starts with some fundamentals around  wellbeing – namely keeping stress levels low to non-existent, sleeping well and feeling at your best. It includes having clear boundaries, a clear head and feeling in charge of your internal state and your responses to various situations. It's about feeling in control of how your time, your diary and your week.
It's about confidence and clarity in your working relationships with peers and staff. It's about having an every-day resilience that helps you fire on all cylinders at work and still have some fuel in the tank at the end of the day or week for the rest of your life. It's about showing up as the leader you really want to be. Perhaps more than anything it's about understanding yourself and stepping more and more into your most authentic and extraordinary self.
"We're going through a pandemic and I'm in a better space than I was before it. I'm content and in a good space to support my staff which is important to me to be able to do. I'm really pleased."

Alex Mitch, Owner, DPF Solutions
"My coaching with Karen has given me more clarity about what I want to achieve, and how to communicate that to the team. My two hours a month is well worth the investment!"

Fred Soar, Managing Director, Soar Print
The Resilient Leader coaching package takes you through a structured, proven process to define and scope your biggest opportunities for growth and success through this extraordinary situation. Then we make plans for quality action and start moving the (mostly inner!) blocks that are getting in your way.
 The Resilient Leader programme will enable you to:
Build or at least strengthen your foundation of wellbeing – your health is your first wealth.
Minimise stress at the physical, mental and emotional levels.
Manage your state more and more effectively so you have the ongoing energy and mental clarity you want.
Think more creatively and approach problems more resourcefully, engage others more fully and focus on growth.
Fine-tune how you manage your team effectively (including remotely) and feel able to lead even from a distance.
Find more work-life balance, switch off from work more easily and be more productive at work.
Feel able to fill your own tank whilst also being a contribution to others.
Deal with any blocks that this situation is bringing forward for you – and there will be blocks! – around money, health, leadership, relationships or family.
Build or maintain a resilient mind-set around money and financial choices.
Craft more of the leadership style, business and life you want.
The programme helps you maintain momentum through frequency; weekly check-ins and at least fortnightly coaching mean there is less room for resistance to railroad your journey or for life to get in the way.
This programme has supported me tremendously at a time of a very large and fast change at work. Don't under-estimate how much of an impact a programme and work like this can have on you, the direction of your business and what you think is possible.

The blended nature and having it spread out over a few months has helped me to sustain change. The mix of practical do-able tools, as well as reflection and coaching, provides a balance between insights and skills.

As well as a lot of practical and useful tools and processes, what I have gotten most out of the programme has been some large shifts, in ways I couldn't have anticipated."

Mark Carley, Owner, Hire Plants
The Resilient Leader Coaching Package includes:
6 months of one-on-one coaching, online or by phone with Karen Ross. Weekly sessions in Month One (1 x 2 hrs, 3 x 1 hr), then fortnightly sessions onwards (45-60 mins)
Access to the 7-Week Online Resilience Series to support your plans and help you establish new patterns around stress, resilience and life-work balance.
Access to downloads, tools and resources throughout your process and tailored for you. These might include Karen's lifestyle design tools, resilience strategies and more.
Along the way there are weekly check-ins and support to celebrate success, trouble-shoot and help you maintain momentum.
Full email access throughout the programme.
What are you ready for?
This programme is ideal for leaders wanting to navigate this present climate with clarity, resilience and creativity
It's for those really wanting to change out of their old patterns around working, stress and struggle.
It's for those ready to look through a lens of thriving instead of surviving – despite what the world around them is saying.
It's for those ready to up-level the way they show up in their business and shape their life.
It isn't for you if you are not ready to –
Commit to a six or nine month process to create change and transformation
Shift whatever has historically kept you stuck or stressed
Make real changes to how your day to day life works
Step out of the norm and live an unprecedented life
Commit time and money to change how you show up and what you achieve
Part of the magic of this process is your readiness and commitment to taking the journey. If you are ready, I'd love to hear from you. Applications for this programme are taken via an initial phone consultation.
Be in touch if you'd like to find out more or to apply for a programme.
About Karen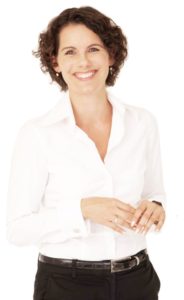 Karen Ross is an Expert Coach, Intuitive Healer and Speaker, working with business owners and professionals like you who want to raise their game in life and love what they do.  She has been working with people in business to develop, perform and succeed for over 16 years. She has coached and trained hundreds of staff and leaders in over a dozen countries, from Europe to the Pacific including KPMG International, Minter Ellison Rudd Watts, BDO New Zealand and Soar Print.
Karen's work is a unique blend of the personal and professional; her coaching and healing work encompass both the practical side of putting in place new and useful strategies, and facilitating transformational change. Karen sees our work journey as part of our personal journey of evolution, because often the biggest breakthroughs in our professional lives come from the deep shifts we make personally.
Actually identifying and really understanding what is going on and then having tools and strategies to make change has been wonderful. Stop and really take the time to figure yourself out. This could be the start of something very powerful."
S.D., Auckland

"Karen is amazing!! With her help I have learnt how to manage my stress levels both in my personal life and work life, and have been able to enjoy both a lot more. Karen's techniques and lessons are very inspiring and helpful with her amazing knowledge. As soon as I met Karen I instantly felt more relaxed and able to focus and manage more efficiently. Thanks again Karen you really do work wonders."
Lauren Daly, South Island Area Manager

"I have thoroughly enjoyed the program and find myself implementing the tools and strategies and becoming more consistent with them as time goes on. The resources provided are fabulous. We all remind ourselves that we are too busy to do this kind of thing, but are we really? Highly recommended. Thank you Karen for this program and also your one on one coaching. Onwards and upwards."
Shannyn, Auckland

"Ahhh, what a relief! After years of struggling with various issues around confidence and stress at work I spent a few sessions with Karen and it's transformed both the results I get and the quality of life I lead. All the stress and tension I used to feel about work has disappeared and I come home to focus on my family at the end of the day. I'm excited to continue working with Karen to achieve my goal of more money and more balance, two things I used to consider mutually exclusive."
Nick, Product Manager, Auckland

"Your insights and tools have enabled me to get a grasp on life again and when an issue or life challenge comes up, I am able to trust myself to find the answers. I know that I can change things."
Scott, Agency Account Director

"Before starting the course, I don't think I fully appreciated some of the things I had been doing which have been negatively affecting my life, particularly around work life balance, and myths around how much time and how hard I should be working. Week by week Karen has equipped me with practical tactics to become a more productive and happier person. I'm more relaxed and achieving more everyday as a consequence. I also feel like this has had a BIG impact on my colleagues and partner, my environment just feels lighter!"
Veronica Wrigley, Marketing Communications Manager, Auckland