Description
Would you like to feel that this year you are –
Empowered and taking control of what you can control?
Driving the direction of your life and lifestyle?
Staying out of stress as much as possible?
Staying in good energy and being less disrupted by external situations and dynamics?
Feeling on more of an emotional even-keel?
Feeling strong and taking full responsibility for your health, wealth and wellbeing?
Building and maintaining resilience on all levels of self – physically, mentally, emotionally and spiritually?
What would that mean for you in your life?    What would that then allow you to do?
Did you find yourself last year:
Feeling out of control or a complete lack of control in one or more areas of your life.
Losing perspective on what's important or what you can take charge of.
Going into your cave and getting disconnected from people.
Somewhat 'self medicating' with alcohol, food, TV etc.
Having poor sleep, low moods or energy or regular high stress.
Wanting to feel more self control and control over your life and circumstances…?
If you can relate, firstly, you're not alone! And secondly, perhaps it might be time to take control back, come back to your own personal power and re-orient yourself for the year ahead. What I call being IN-powered!
In this masterclass I'm going to talk about what this means and how you can start doing it more and more.
We will cover:
The current dynamics at play and why you might be not have been feeling as IN-powered as you would like.
What becoming IN-Powered looks like.
How to start getting back more personal agency.
How to be more anchored in yourself and your own energy instead of getting knocked about by external situations and circumstances.
What managing your energy really means.
What this can mean for you as a leader – at work, in your community, anywhere.
Having worked with business owners and busy professionals for the last fifteen years, and closely with many through the pandemic, I'd love to show you how to get truly IN-powered.
Join me and let's do this.
"We're going through a pandemic
and I'm in a better space than I was before it. I'm content and in a good space to support my staff which is important to me to be able to do. I'm really pleased."
Alex Mitch, Owner, DPF Solutions
DETAILS
6pm Wed 9 February (NZ time (UTC +12) – check the time in your location here.)
90min – 2hr Live Masterclass via Zoom
Class Handbook – PDF download.
$49 entry
Can't make it to the live class?
You'll receive access to the live replay and all class resources and handouts.
"Karen is amazing!!
With her help I have learnt how to manage my stress levels both in my personal life and work life, and have been able to enjoy both a lot more. Karen's techniques and lessons are very inspiring and helpful with her amazing knowledge. As soon as I met Karen I instantly felt more relaxed and able to focus and manage more efficiently. Thanks again Karen you really do work wonders."
Lauren Daly, South Island Area Manager
About Karen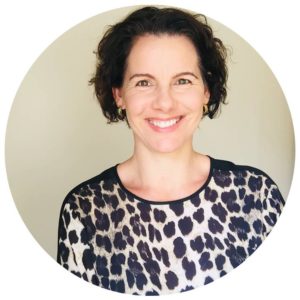 Karen Ross is an ex corporate woman and recovered stress junkie turned Coach and Intuitive Healer who knows how to get stressed-out business owners and professionals out of the mire of busy-ness + burnout and into their ideal flow of ease, brilliance and enjoyment at work. She is off-the-scale passionate about helping people in business to find their new normal, escape the stress cycle and craft their life to be an expression of who they really are – both at home and at work. Oh, and live soul-led lives. Hell yeah.
For 20 years she has coached and trained hundreds of staff and leaders in over a dozen countries, from UK and Europe to the Pacific including KPMG International, Minter Ellison Rudd Watts, BDO NZ and Soar Print.
Karen believes that our work journey is part of our personal journey of evolution, and so often the biggest breakthroughs in our professional lives come from the deep shifts we make personally. In this way, it's all personal, and so her work focuses on you becoming your most authentic, fully realised self – at work and in life.
"I'd like to take the opportunity
 to give you some feedback about how I am feeling in these tough times, and to be honest, I am feeling … great! I feel like I am being as productive as I possibly can be, and my frame of mind is helping me make good decisions (for me and for everyone around me) in the current situation."
Peter Sewell, Director 
"The changes I've experienced,
after working with Karen have made such a difference to my life. It was a challenging end to last year, with our company, like so many others, going through huge restructuring and the inevitable job losses. Despite an extended period of uncertainty that's part of the process, I've been able to remain pretty much focussed on what I have control over and not spend energy worrying about what I cannot influence. It was really good to have some time off though to catch my breath. This year has started well and I'm feeling good and in control of my emotions which, is a great way to feel."
Kim, Auckland