A Route to Peak Performance (and more peace!) at Work
Have you noticed that even when life is busy in a good way and work is exciting, it can also border on the manic? And our body often can't tell the difference between exciting and scary; it will get stressed anyway. Then it's easy to feel like it's all just happening to us – or at least somewhere along the way we lost control of our time, our to-do list or perhaps our sanity.
One of the things that really helped me to get out of this whirlwind was embracing simple mindfulness practices. They helped me slow down, be more aware of how I was being from one moment to the next, and to start choosing more consciously how I was operating day to day.
Mindfulness has become a modern phenomenon – primarily in response to the busy, often frenetic lives many of us lead. While its roots are in ancient Buddhist teachings, the essence of mindfulness as it is taught today is simple, accessible and enormously practical.
This introduction to mindfulness offers simple practices for feeling more on the front foot in the midst of the busy-ness. It will provide tools for cultivating more mental energy, concentration and ease in your day.
Karen explores the whole picture of wellness and how we can each feel more in control of how we think, feel and perform at work – with a view to helping you be both brilliant at work and happy in life. This session will be in Karen's charming signature blend of the astute, informative and practical.
EVENT DETAILS
5.30-7pm Tues 25 Sept 2018 (NEW DATE!)
ASB Bank, 6-8 Rathbone Street
Whangarei
$30pp incl. tea and coffee
Karen Ross
Expert Coach, Trainer and Speaker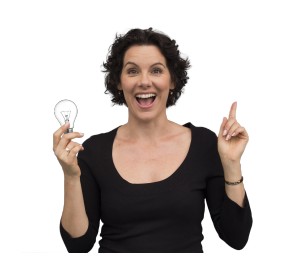 Working with people in business to develop, perform and succeed for over 16 years, Karen is an expert coach and speaker. Originally from Whangarei, she has coached and trained hundreds of staff and leaders in over a dozen countries, from UK and Europe to the Pacific including KPMG International, Minter Ellison Rudd Watts and BDO NZ.
Karen brings a wealth of understanding and knowledge to what it takes to get out of the cycle of stress, and into the groove of thriving and enjoying life.
She asks, are you running your brain, or is it running you?!
> Special thanks to ASB for sponsoring this event <
Share the love ! >