Daily Practices for a Happy Life
Small but powerful tools for mindful living and a happy heart
Afternoon Retreat
Enjoy an afternoon with coach and trainer Karen Ross, sharing valuable and practical ways to bring more enjoyment and energy into every day.
The afternoon is a blend of savvy NLP tools, mindfulness and relaxation practices to give you an overflowing toolkit of calm. No prior experience is necessary. Suitable for men and women, the afternoon will leave you feeling refreshed and restored, and inspired to take that calm and renewed energy home with you.
Why only experience the presence and peacefulness of the moment while on retreat? Why not take it into your every day life? That's what this nourishing afternoon is designed to help you do.
You will learn simple but powerful tools you can put in place straight away, that will help you to:
Start your day in the right frame of mind – paving the way for a day you feel in charge of
Experience more satisfaction in your day
Switch off more easily from work
Be more present with your loved ones
Establish or fine-tune a home meditation practice
Bring more calmness and energy into your body
Experience more enjoyment each day of your life.
Relaxing and luxurious.
Trudie
Event Info
1-5.30pm, including afternoon tea
$95 per person including workbook and refreshments
Sat 8 April, Parua Bay, Whangarei Heads
Brilliant – loved Karen's positivity and energy, and Karla our Yoga instructor awesome too.
Kiri Wilson
For me, it truly was a 'retreat'. The location, setting and content were a rich opportunity to change pace, connect with myself, reflect, relax, have some realisations and focus
Mark Carley
Awesome 🙂
Kent Thompson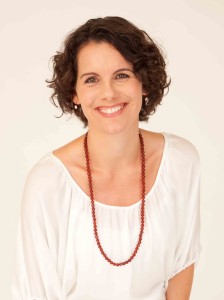 About Karen
Karen is a coach, trainer and speaker, working with individuals and businesses. Her corporate training background coupled with over seven years in private practice coaching individuals, she blends the 'personal and the professional' to help people be at their best and enjoy life. Karen's career spans more than a dozen countries and the past 13 years have seen her working with a wide range of individuals to help them perform at work or be more resourceful in their life.
She has a business management degree and is a Master Practitioner of NLP (neuro linguistic programming). Her clients include individuals, sportspeople, business owners and organisations. Her focus on wellbeing grew out of determination to beat stress herself, and following many of her coaching clients struggling to de-stress, switch off from work and enjoy life.
Lovely, refreshing – a nice little oasis in a busy world. Just love these sessions. Karen, the content was simple and well presented. And love that blanket yoga (Karla is superb and has such a magic touch). Afternoon tea was yummy as always.
Graeme
I loved the decadence of spending an hour wrapped up in a cocoon and not feeling in the slightest bit guilty.
Rhonda
"There is no enlightenment outside of daily life."
Thích Nhat Hanh
Upcoming events:
[EVENT_ESPRESSO_CATEGORY event_category_id="daily-practices-for-a-happy-life-1433012189″]