NLP Business Coaching is about helping leaders at any level of an organisation make personal and professional changes – ultimately to be brilliant at work and happy in life.
We all want to excel at work and in life. At times we really enjoy the soaring feeling of being on top of everything, or we get very close. At other times we can feel over-challenged, or stuck in old behaviour patterns such as stress, or simply want to be honing our skills and excelling faster. Feeling stuck slows us down, and can stop us from enjoying a fulfilling life at work and home. And life is meant to feel good!
This approach is a great fit for those wanting to make real shifts; it's about showing leaders like you how to more purposefully run your own brain. Going beyond what you might call 'classic business coaching', this approach enables you to change key patterns of behaviour – behaviours you may have been challenged by for a long time. Like reprogramming the software of a computer, you can uninstall this 'dodgy' software and install a new programme that runs even better – creating space for new strategies and successful outcomes.
"This year has been the most stress-free I have ever experienced, and business is going well! My coaching with Karen has given me more clarity about what I want to achieve, and how to communicate that to the team. Well worth the investment!"
Fred Soar, Managing Director, Soar Print
NLP Business Coaching: Strategies for Peak Performance
Peak performance strategies needn't be restricted to athletes and performers; the world of business can benefit too – and in the same way a sports coach gives their focus to an individual, so too does this style of NLP business coaching. It is highly tailored to the individual and can involve any of these three areas of focus, depending on what the client requires:
Coaching and exploration around an area of challenge, setting outcomes, clarifying roadblocks, generative solutions
Skills development (eg. delegation, communication, time management)
Personal change (eg. stress, stage fright/speaking confidence).
NLP (Neuro Linguistic Programming) is often described as the study of excellence and is a set of methodologies, tools and techniques that help people to be more in charge of their mind, emotions and behaviours.
NLP is utilised in the fields of business, education, sport and health. It is used widely in the UK National Health Service, and within Microsoft and Mazda management training in the UK. It is also applied by sportspeople such as the US Olympic diving team and our own NZ multisport champion, Steve Gurney. More on NLP here.
Working with NLP means this approach to coaching:
Is highly solution focused
Is aimed at helping individuals tap into their own excellence
Deals with both conscious and unconscious levels of behaviour and performance
Often helps people shift patterns of behaviour very quickly
Works on the whole person (ie. an issue at work is always personal at some level); solutions are therefore more solid and lasting.
"What a relief. After years of struggling with various issues around confidence and stress at work I spent a few sessions with Karen and it's transformed both the results I get and the quality of life I lead."
Nick, Product Manager, Auckland
Request a free initial phone consultation here.
About Karen
Karen is an expert coach, trainer and speaker working with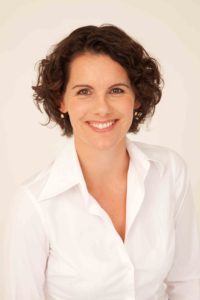 individuals who want to raise their game in life and love what they do.  She has been working with people in business to develop, perform and succeed for over 16 years.
Her career spans more than a dozen countries; from UK and Eastern Europe to Japan. She lived and worked in continental Europe for five years, working as an HR consultant and trainer for KPMG International. Back in NZ since 2006, she has worked with a range of private and organisational clients, including Minter Ellison Rudd Watts, BDO New Zealand and Soar Print.
Karen has appeared on TVNZ One, Campbell Live and writes for magazines. She was a founding trustee of the NZ Trauma Recovery Trust. Her work is essentially about using your brain on purpose. She brings a wealth of understanding and knowledge to what it takes to get out of the cycle of stress, and into the groove of thriving and enjoying life.
She asks, are you running your brain, or is it running you?!
Get in touch –
CALL     021 403 408 or 0800 TO START
EMAIL  Karen here
"I would like to offer my most sincere thanks to you for my 'marathon' breakthrough session last Tuesday. That was possibly the most valuable six hours of my life! I returned to fulltime work yesterday, and my colleagues just cannot believe the changes in me."
T.B., Auckland