> Getting you out of stress and into success
If you're like most professionals or business owners, life is busy, work frequently feels manic and it often feels like it's all just happening to you. Some days it can feel like you've lost all control over your time, or perhaps your sanity.
You probably aspire to working smarter, not harder, and we all know that being regularly stressed is not good for us.
But … why is it so tricky to get out of that cycle of stress and busy-ness?
How do you actually make changes that stick?
And how do you start getting that amazing balance between performing well and being well?
Karen Ross specialises in helping people like you strike that balance between wellness and performance (yes, you really can have both!). Karen offers key insights around our stress habits, why stress is NOT a performance state, and what you do can do about it.
She will provide powerful, practical tools you can put in place immediately to take charge of stress, and be able to not only influence your own sanity, but also of those around you.
Enjoy Karen's charming signature blend of the astute, informative and practical – helping you be brilliant at work and happy in life.
EVENT DETAILS
5.30-7.15pm   Tues 29 August 2017
The Orchard Business Hub, Whangarei
$30 per person including refreshments.
Register here.
"Entertaining and very relevant."
Karen Ross
Expert Coach, Trainer and Speaker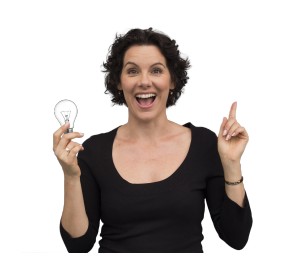 Working with people in business to develop, perform and succeed for over 15 years, Karen has coached and trained hundreds of staff and leaders in over a dozen countries – from UK, Europe to the Pacific including KPMG International, Minter Ellison Rudd Watts, BDO New Zealand and YMCA.
Karen has appeared on TVNZ One's Breakfast, and TV3's Campbell Live. She brings a wealth of understanding and knowledge to what it takes to get out of the cycle of stress, and into the groove of thriving and enjoying life.
She says it's really all about using your brain on purpose, and asks, are you running your brain, or is it running you?!
Share the love !  >